Do You Have An Idea or Need a Solution?
It's simple, we have built apps for the last 10 years and with over 100 Mobile Application projects under our belt, we want to share our knowledge with you!
Mobile App Development Tailored For Your Unique Business Goals
Full cycle product development bringing innovative ideas to life.
Ecommerce Apps Increase revenue per customer and customer engagement for your Shopify store.
Religious Organizations Apps
Engage your congregation in a mobile-first world.
Automate business processes and make your team more efficient.
Deliver a mobile training experience. Track progress, create training programs, charge for premium content and much more!
Distribute content, engage your audience, and build your community.
Influencer Marketing Apps
Immediately improve engagement on social media with capabilities only available in a mobile app.
Educational Apps Improve communication and engagement with your students and customers.
Set your event apart and delight your attendees with a mobile app for your event.
Digital Prodigee makes app development turnkey and easy, no matter how robust of an app you need
Unlike Any Other App Builder or Low-code Development Platform In The Market
Intuitive For Experienced App Makers and Beginner App Creators
Not all app makers are created equal. You're often faced with the choice of cookie cutter app builders that only offer limited functionality and no way to build custom features, or enterprise low-code development platforms that are incredibly expensive and require a great deal of technical expertise. With Digital Prodigee we combine the simplicity of DIY app development with all the power of fully custom app development.
With our click and edit technology you can easily build and maintain your app with no coding required. Choose from a wide range of templates to get started building your app in minutes. Once you're in our app builder you can leverage hundreds of out-of-the-box features available in our marketplace to start adding robust functionality to your app quickly.
Rapid Prototyping and Real Time Preview
Developer SDK For Limitless Functionality
Quickly add functionality to your app with our click and edit app builder. It makes prototyping a breeze and allows you to rapidly experiment with new ideas and designs. We have a real time app previewer in our app builder that updates instantly as you make changes in the editor.
The only DIY app creator that won't box you in. Leverage the Digital Prodigee SDK to create any custom functionality for your app with no limitations! Integrate with any third party API or device level integrations such as iBeacon and GPS.
TURNKEY APP DEVELOPMENT FOR THOSE WHO DEMAND THE BEST
Bring Your App Idea To Life With Industry Experts
Work With A Top Notch App Success Team To Bring Your Idea To Life
Our team of talented developers and designers will work one-on-one with you to take your app from idea to reality. We've helped businesses from Fortune 500 companies to small local businesses build powerful mobile apps and we're ready to help you too!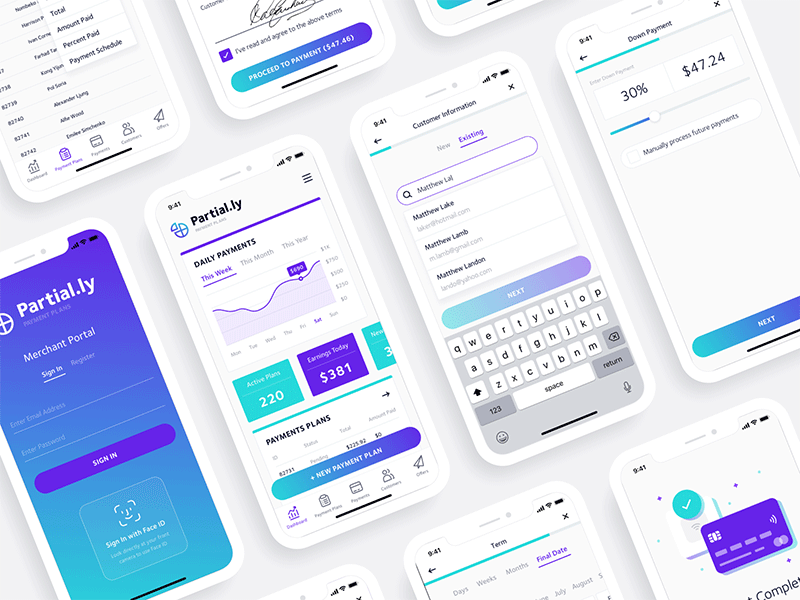 See Why Businesses Choose

Digital Prodigee
"Every struggle is resistant forming new strength in you. Embrace pain and challenges because it is the universe birthing a new version of yourself."
When we joined up with Digital Prodigee it was fast and effecient.
"If we don't inspire, motivate or support one another, we have no business being in contact."
Chief of Business Development Officer
"If it's not a hell yes, it's a hell no! Life is too short for half-passions, be all in or all out!"
CEO of Just Her RideShare
Digital Prodigee created a great product for us.
Not only do they have great
service, but they have
exceptional customer support.
Are You An Agency Looking To Build Mobile Apps?
Referral Credit Cash $500
When you send us clients we appreciate and reward your advocacy! Find out how you can receive cash back today!
Why Build Your App With An App Builder vs. Developing Your App From Scratch?
Never worry about complex infrastructure
Most people don't realize how much goes on behind the scenes of a well functioning mobile app. When you build an app from scratch there are hundreds of parts you'll need to consider. You don't want to spend time worrying about load balancers, firewalls, servers, databases, backups… etc. you get the picture. Fortunately for you, app builder takes care of all the heavy lifting for you so you can focus on what you care about most, your business. We offer an array of Social Media Marketing tools and strategies to help your business be successful through organic, paid and influencer marketing.
Massive time to market advantages
Writing code takes time. There's no avoiding that. You can't always speed up the project by throwing more developers on it either. So when you have the opportunity to leverage an app builder full of pre-built functionality that's already been tested at scale, the cost and time savings are a no-brainer.
Fewer tradeoffs between quality and speed
When building a mobile app, everyone faces the constraints of quality, price, and speed. When you're building an app on your own, it can be hard to align development resources in a way that gets you the app you want within your budget constraints. With app maker we give you an unfair advantage in this equation. Our app maker saves you a significant amount of time by leveraging existing features, immediately leading to cost savings, and since these features are utilized by thousands of apps, you can rely on the quality of development.
Unfortunately app development doesn't always go as planned for many people. What you think you're getting might be wildly different than what you end up with. With the ability to rapidly prototype with our app builder, we're able to show you up front what type of app you're going to get.
Manage your app without a developer
Usually an app management dashboard is an afterthought for most people building their app from the ground up. Normally you would have to get a developer involved for every little change you'd like to make with your app. With app builder, that is a core element of the experience. Even if we end up developing custom functionality for you.
Is the only no-code app builder?
There are actually many options to choose from in the market, and at face value it might be hard to understand the difference between many of the different app builders. However, there are many very important differences between app builders. The differences are a combination of quality, functionality, customizability, support and price. What makes stand out is our high level of customer service, ability to customize the platform far beyond our existing functionality, our simple to use interface, as well as our robust amount of features available in the marketplace. If you're looking for the cheapest option available for simple apps, you might want to look for a cookie cutter app builder that doesn't offer much customization.